The newly created compact course "Digital Real Estate" of the Center for Urban & Real Estate Management (CUREM) at the University of Zurich is aimed at professionals and managers in the real estate industry. The course provides information on the latest technological developments and their applications and potential impact on various areas of the real estate and construction market. The compact course will discuss topics such as blockchain, robotics, Internet of Things, digital platforms or digital business models, among others. The compact course therefore serves as an ideal introduction to bring digitization knowledge up to date. 
Novalytica co-founder Massimo Mannino led the module "Machine Learning and Artificial Intelligence in the Real Estate Industry" and introduced the participants to the key concepts in Machine Learning and Artificial Intelligence using illustrative examples from the real estate industry and highlighted the opportunities and risks of intelligent algorithms. While several ventures were currently addressing these topics, a survey conducted as part of a CUREM final thesis indicated that very few have intelligent algorithms in use in their daily work. This is primarily due to the still relatively poor data basis, which is the basic prerequisite for the use of machine learning models.
The next execution of the  compact course will start in November 2021, registration deadline is October 12, 2021. More information can be found here.
The use of AI in the Real Estate industry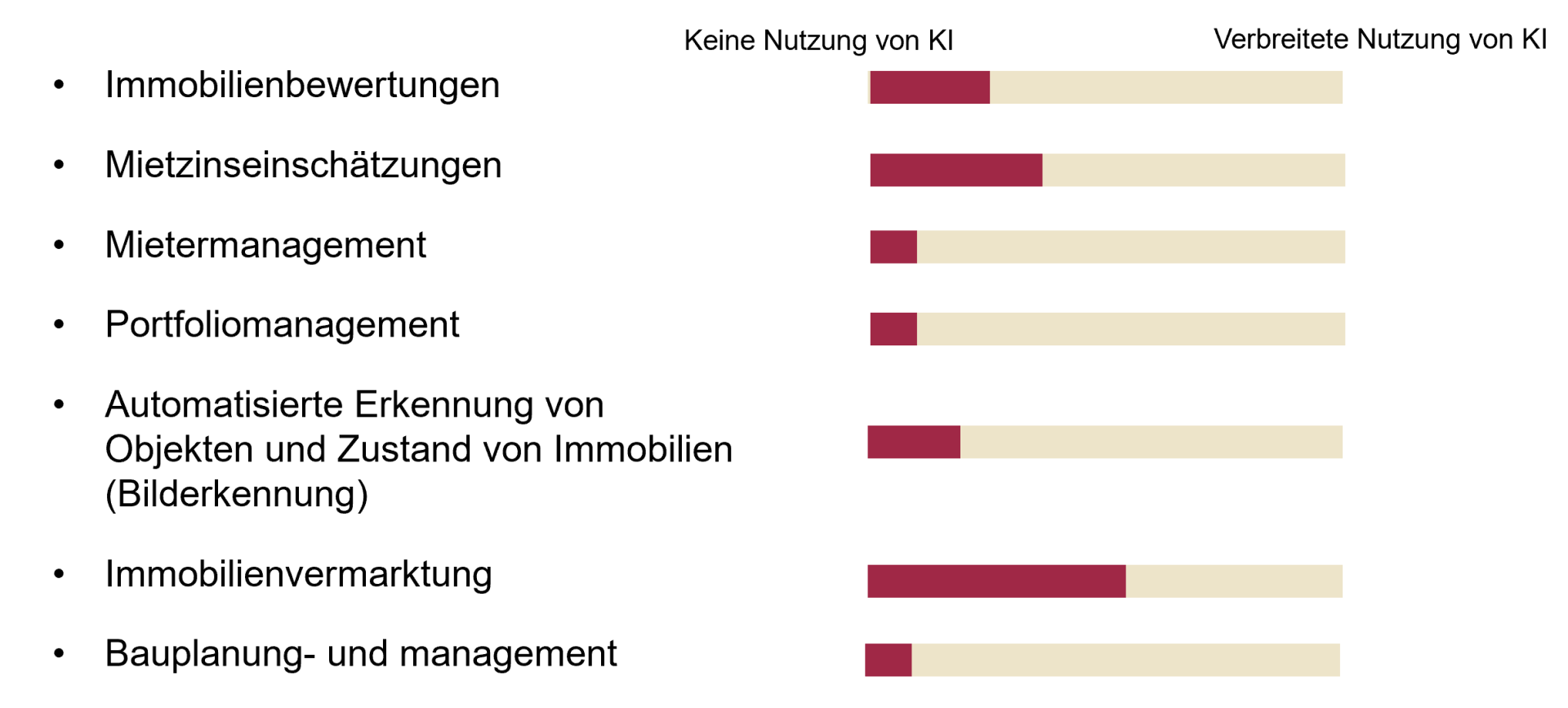 Would you also like to use data as a basis for decision-making?
We would be happy to advise you in a personal meeting.