Data tools based on Big Data and Machine Learning
---
Access to local information describing how a neighbourhood, community or region is developing is becoming increasingly important for decision-makers. Scientific studies show that companies that make data-based decisions are significantly more productive and profitable. With user-friendly and easily accessible data tools, we give you access to hundreds of data series. Based on Big Data and Machine Learning, we develop new industry-specific indicators from a variety of data sources to support your decision-making.
HUNDREDS OF DATA SETS. EASY ACCESS. INNOVATIVE DATA TOOLS.
---
Through our Nova database, you can access hundreds of structured data series from various sources in the fields of economics, demography, politics, real estate and many more and focus on the essentials: the analysis. With our solutions, you don't waste time searching, cleaning up or transforming data.
Quantitative measures of local economic activity and economic forecasts
Essential local level data on elections, referenda, and political preferences
Historical and future developments of key indicators at the local level
Comprehensive list of online data from social media behavior to Airbnb prices
We derive insights from existing datasets and generate new, innovative metrics
MAKE DATA-BASED DECISIONS
---
Data is available in large quantities. What is missing is the ability to manage data streams, analyze them and filter out the relevant information. This ability is critical to a company's long-term success. Cross-industry studies show that on average less than half of a company's structured data is actively used for decision-making. Less than 1% of unstructured data is analyzed or even used.
Scientific evidence shows that companies that make decisions based on data are more productive and profitable. The same is likely to apply to all organizations: A well-founded data basis – correctly used – increases the level of knowledge, reduces uncertainty and leads to a more efficient allocation of available resources.
We are happy to accompany you on your way to a data-based organization and support you from the data strategy to the most modern data tools.
Data-driven companies are 5%.
more productive and 6% more profitable.
Brynjolfsson, Hitt, Kim (2011)
How and where do I start with the analysis of my data?
How do I clean up my data and visualize the relevant factors?
How do I create and select a data model and how do I use it to forecast future developments?
We live in the age of big data. The Internet, smartphones and sensors create an unprecedented amount of data that will change every economic sector. The ability to generate insights and information from data has become an important asset for companies and employees. In our course series you will acquire data science methods and tools that you can use directly in your day-to-day work.
We offer our courses as part of the DataCareer Data Academy. We are happy to put together a program for in-house workshops that is tailored to your needs.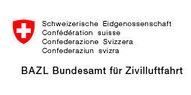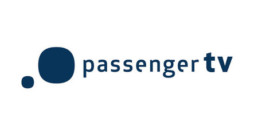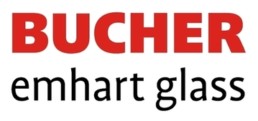 Novalytica brings together a team of highly qualified and ambitious individuals with experience in economics, finance, statistics, physics and real estate and a passion for data. Our goal is to simplify access to data-driven decisions with user-friendly data tools. In our work, we always follow a customer-oriented and scientific approach with the goal of creating real value added for our customers.
As an agile and dynamic company, we have access to a broad network of data scientists, software developers and cloud specialists. This enables us to respond agilely to specific customer needs and to act flexibly.